Getting Around
Columbia University is committed to providing an accessible and welcoming environment for faculty, staff, students, guests, visitors, and members of the public. Below are a number of resources for navigating Columbia campuses.
Transportation
Columbia Shuttles are wheelchair accessible. Evening shuttle service by Via provides wheelchair accessible vehicles upon request. For more information, visit the Columbia Transportation website for shuttle services or email [email protected].
ACCOMMODATIONS & SPECIAL SERVICES
The organizations on campus who provide key services to students, staff, faculty, and the public go above and beyond to provide safe, convenient, and reasonable accommodations.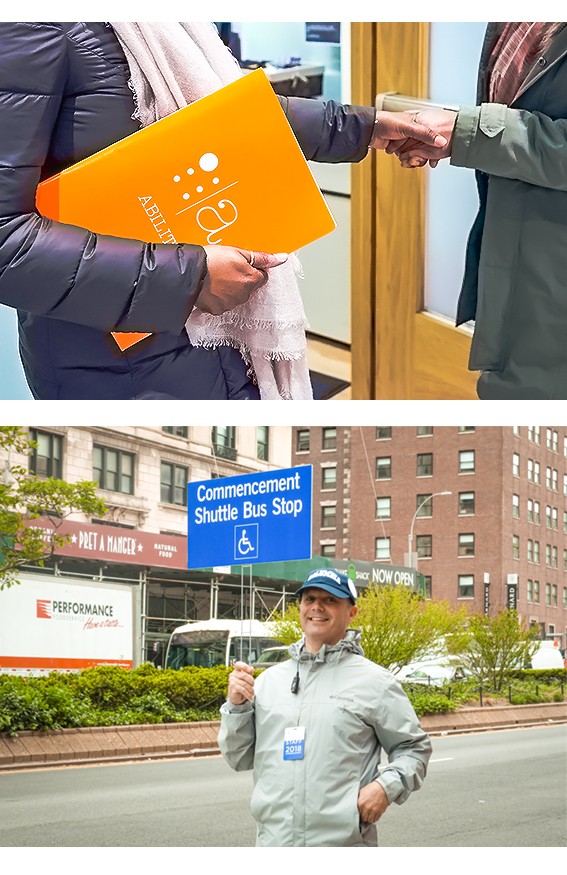 ---
Additional Campus Services
Across our campuses, our staff work to ensure that students, employees, visitors, and guests are as comfortable, safe, and enabled as possible.